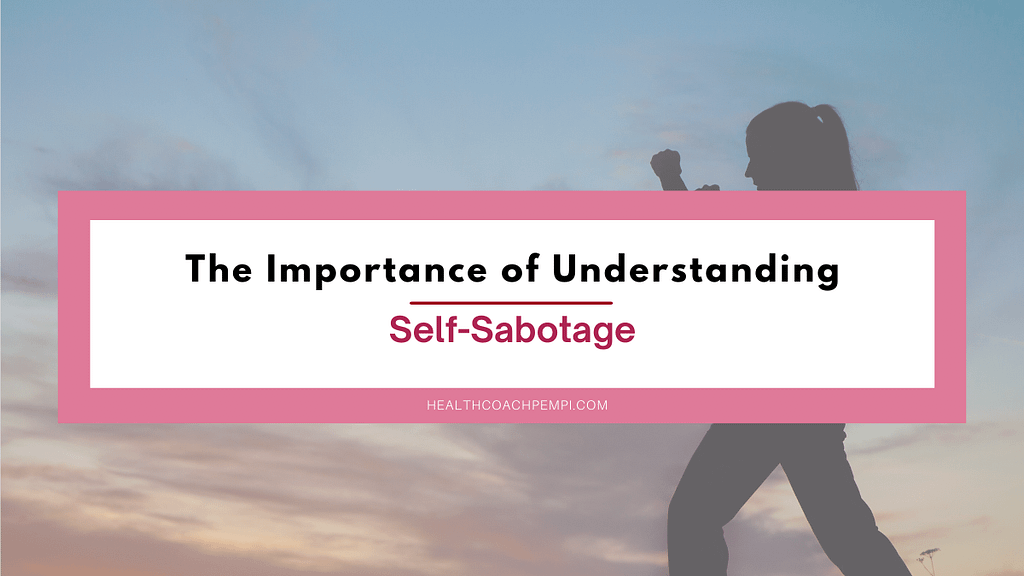 Self-sabotage, what is it?
I've underestimated the power of mental patterns of self-sabotage. These ungodly patterns of destructive thoughts that just go on and on even when good things are happening in your life. 
It seems like these though patterns just want to fuck up with my discernment during these trying times.
COVID-19 seems to be doing it's thing as we patiently wait for an uncertain outcome. Either we watch it spread, kill a couple of humans, and have a couple of humans get sick, or we watch it fade out with little consequences into the endless roll of time. 
Despite all the work that I've put into having the best intimate relationships I can with the people that matter to me, it always seems like there's this little destructive fucker in my mind trying to jack shit up. 
That moment when conversations are going great, people in your life are damn amazing, and yet some part of you brings up emotional memories from childhood followed by self-destructive thought patterns. 
Let me give you an example… 
The relationships I have in my life are amazing.
However, I find myself drowning in self-sabotaging mental patterns whenever I feel that I can't fully give to others. 
Let's say that I want to be able to engage in a boot-camp like activity with someone that matters to me like my boyfriend or my parents. 
As soon as there is something that may hinder that engagement like a torn muscle, my mind immediately goes to "THEY'LL ABANDON YOU. THEY WON'T LOVE YOU. STOP BEING SELFISH…" and it keeps going in a crazy-ass mode for a while until I'm able to breathe, gather my thoughts, understand that this is not a normal thought pattern and move on. 
How do I know this is not a normal thought pattern? 
Because I ask myself… 
"Why am I feeling this way?"
"What past emotional experience is triggering this mentally self-sabotaging thought pattern?"
"Where in my childhood did I experience a similar emotional experience?"
So, I start to navigate my past emotional experiences and I'm able to see exactly how they come to play in my present life. 
I see how these self-sabotaging patterns are coming to play when certain things happen. I was able to identify the triggers. 
I suggest you do the same if you find yourself in mentally self-sabotaging thought patterns. 
Find the triggers, as the questions, assess the situation, and see how can you move forward from that. 
I also realized that these patterns come into play any time that I have to allow myself to fully receive from others. 
I'm a giver at heart. I love to give, give, give to others.
BUT, if I only give, I close myself off to the entire cycle of giving-receiving. They both depend on each other to exist. 
So I'm working on allowing myself to receive from others not only with open arms but with an open mind because receiving doesn't mean losing my independence. 
Losing your independence, Steph? WTF.
YES! MY specific situation is tied up to me thinking that if I allow myself to receive fully from others I will lose some of my independence so the mentally sabotaging thought patterns kick in. 
None of it is rational. Only by allowing ourselves to fully give and receive will we be able to step into abundance in all parts of our lives. 
Every day that goes by, I open myself up to more abundance. 
I'm opening myself up more to receiving unapologetically because we exist, as humans on this planet, to HELP EACH OTHER THRIVE. TOGETHER we thrive. 
So… what IS the importance of understanding when you're self-sabotaging? 
When we understand that we're self-sabotaging, we're able to rationally assess the situation in a way that allows us to KEEP MOVING FORWARD and breaking that mental cycle of self-sabotage so we can achieve the things that we want in life. 
Do You Struggle with Self-Sabotage?
So I ask you right now, dear reader, do you struggle with self-sabotage in areas of your life? Do you now understand the importance of identifying and working through self-sabotage? 
Let me know your thoughts in the comments below! 
Need help and support in your personal development journey?