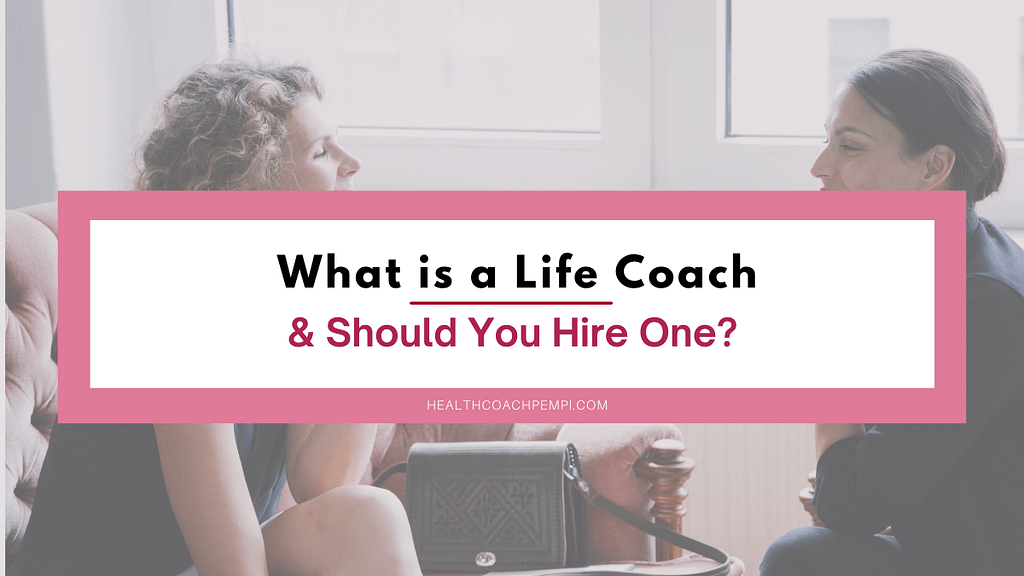 Achieving your goals is one of the crucial parts of your journey. A life coach is one of the people that can be your guidance and support in different areas. There are many reasons why you should consider hiring one.
Did you know that millennials are the age group that works with coaches the most frequently? As for me, I was a little taken aback to learn that we millennials don't need coaches because we are so independent, forging our paths, and unafraid to challenge the status quo.
It turns out that millennials enjoy system hacking as well. They have discovered that, despite what older generations may claim, things don't strictly come to them for free. We know from experience that there are times when we must "play the game" to advance in life and our careers.
We want to win the game as soon as we accept that as the case. Millennials have also learned the value of finding a job that aligns with their values, which is perhaps more significant. 
So are you thinking, "Should I hire a life coach?"
Coaching is undoubtedly not for everyone and is not recommended for those who are weak of heart. Your beliefs, assumptions, behaviors, and the stories you tell yourself about the challenges you're facing will all be challenged by a good coach.

According to research, To succeed in life, people require help. A life coach can help and inspire you without criticizing or pretending to care about you. They may assist you in reaching your full potential in terms of your professional, interpersonal, and financial relationships, career, health objectives, communication abilities, debt, and spirituality.
Here are the reasons why you need to hire a life coach.
1. You struggle to leave your comfort zone.
We know that change occurs when we step outside our comfort zone. We all claim to be ready to go above and beyond to achieve our goals.
However, I must frankly inquire: can you sit through the discomfort? How frequently do you practice this?
It's not natural or easy to sit with awareness of pain without getting caught up in your resistance, but your dedication to a straightforward mindfulness practice will help you with this.
Do you consider hiring a coach? If you're ready and open, a good coach will assist you in establishing a mindfulness practice to get the most out of your time working with them.
2. You don't consider your life outside of work.
The truth is that your job isn't a problem for you. You are currently experiencing a personal issue also showing up in your career. You might be better off visiting a recruiter or updating your resume if you are determined that finding a "new job" will solve all of your problems.
A coach will assist you in digging until you uncover the issue to uproot it from the seed and uncover your limiting beliefs and mindset flaws.
3. You want results right away, but lasting change takes time.
You will see that it takes some time for life to happen and for you to put your newfound skills and mindset to the test in the real world once we truly realize that the actual issue isn't your career, per se, and you start the personal work of releasing what's keeping you stuck. 
You can't learn about coaching by reading about it; you have to do it, which takes time. You cannot learn about coaching by reading about it; you must first experience it, which takes time.
4. You think you already know all the answers. Speaking with a life coach could help you learn some things.
This point is significant, particularly for the smart alecks out there. Knowing you already know the answers can manifest itself in various ways, such as:
"I already know that."

"I've done that already."

"I tried that, and it didn't work."

"I'm going to research different ways of doing this because there must be a better way."

"I'm too advanced for this"
This mindset does not promote effective coaching. It's common for those thoughts to cross your mind, but coaching demands that you approach every situation with curiosity and learning. Known or not.
5. You're not willing to take full responsibility for your actions.
Blame is now utterly ineffective because we know you are the issue. It doesn't matter if you blame other people, society, coworkers, or the universe. You stop being "coachable" if you can't accept full responsibility for your life, where it is now, and your development.
I've had sessions like this where my head is spinning so fast that my coach cannot assist me, and I spend the entire session spinning. And why I'm not getting the desired outcomes. Your coach is unable to help you escape your thoughts. You can't be forced to do the work.
6. You won't examine how you feel about money.
A coach is not an exception to the rule that things with value cost money. I'm not going to sit here and advise you to take that at face value, though. 
You don't want to be taken advantage of, and I completely comprehend that making "logical" financial decisions may seem challenging without the ability to quantify value. So, even though determining value is a factor in this situation, the critical factor is how important money is to you personally. 
Will you continue allowing money—or a lack of it—to control your life? What results have you seen from that? Or will you take charge of it? 
By putting your money where your mouth is, you are telling yourself that you are essential and will no longer allow money to control your life.
7. You don't want to explore the ideas of meaning, authenticity, and purpose.
Spending years pursuing your "dream career" is pointless if, in the end, it doesn't bring you the fulfillment you were hoping for. Even though you might not see results immediately, doing the deep inner work is essential to making the transformational change that will lead to your happiness. Considering that's what you desire.
8. Participating in the process and completing the work is impossible.
It just boils down to deciding what is most important to you and acting accordingly. Through your actions, you tell YOURSELF what is important to you, and yes, a coach CAN help you create a schedule for success. 
A life coach, however, cannot help you overcome obstacles in your path so that you can take the necessary steps to achieve your goals. During a coaching program, many limiting beliefs and thoughts will come to the surface; it's up to YOU to choose whether to believe them or simply dismiss them and continue on.
If you need help achieving your health goals, here's the EXACT formula I use to meet my goals EVERY. SINGLE TIME. My Inevitable Success Kit is a step-by-step blueprint that shows you precisely what you need to do and how you need to do it so you can live your life the way you always believed you could! 
With Love,
Pempi 💖 
Need help and support in your personal development journey?