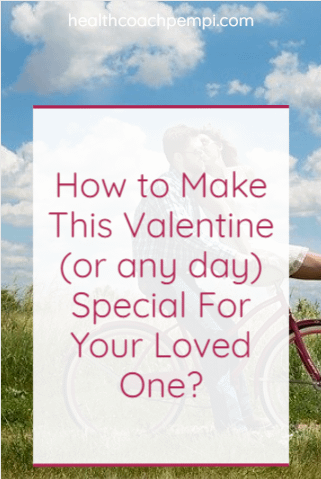 Looking for unique Valentine's Day ideas to surprise your loved one?
Valentine's day is just around the corner and you must already be looking for ideas to make the day a memorable one. However, with the plethora of ideas in your mind choosing the one that would be perfect for your loved one might be a tedious proposition. So, to help you out we are going to highlight the best ways in which you can make this valentine special for your loved one. Let's get started!
Unique Valentine's Day Ideas? Organize a Romantic Dinner
What's better than having a nice candlelit dinner with your significant other? Along with enjoying the delicious food you can also cherish all the lovely memories that you have spent together. If you would like you can organize a themed party and invite a few of your close couple friends. To make it more fun you can decorate the place with paper hearts, balloons, and confetti. This is an inexpensive and easy way to theme your party. You can even crack open a few bubbles to make things fun and extra celebratory. 🥂
Might seem like some work to do after all it's a special occasion (good for Valentine's 😉) ! Putting together all your beautiful memories with your significant other in a photo album is the perfect way to reminisce the amazing moments spent together in the years gone by. This will be an effort that will surely be appreciated by your loved one and will bring back all the beautiful memories and time that you have spent together. Something to just remind you why you fell in love with them in the first place and enjoy the warm sensation that reminiscing on time spent adds life to your relationship.
Yes, this might seem to be a bit outdated in today's age of digital communication, however, there is nothing better than putting your thoughts together and writing them down for your soul mate. This is a great way to bring old school romance into your relationship and letting them know how you feel and your favorite things about them. 
Send Them a Lovely Message
If you are among those who are comfortable with using the new age technology then getting a sweet text message along with the other social media notifications like WhatsApp group chats, and the creative Instagram Valentine's posts or other posts that are lovey-dovey, will definitely brighten up your other half's day. There are a lot of messages that you can choose from.
 As a gift option, there is nothing better than a goodie bag. Sometimes it is just the small and thoughtful things that make a significant impact. Make the effort by making a list of all the favorite things that your partner likes to eat, drink, and likes to have. All these things can be added to the goodie bag and then presented to your loved one. They will definitely love you for making such an effort and there is no better way to showcase your affection. Just make sure that you're addressing their love language. For some its gifts, for others it can be words of affirmation, etc.
Plan a Tour to Mutually Significant Places
Planning a tour of all the significant places that you have visited with your loved one will enable you to gift a day full of great old memories. You can even take your loved one to the place where you met for the first date or to a place where you proposed for the first time. There will be a lot of amazing memories that these destinations will bring back. Make sure to take pictures!
Plan a Game Night is One of Unique Valentine's Day Ideas
Spending time together is the best thing that you can do on a special day like Valentine's on a low budget. Maybe playing a board game together is the perfect way to spend and make the most of your time. This will be a fun way to bring out the player in both of you and give the night a competitive edge. Once you are done with playing the game, calculate the scores and decide the overall champion for the night. Along with the board game, there are also quite a few other exciting games that you can play in order to make your day an enjoyable experience.
Unique Valentine's Day Ideas Conclusion
The points that are mentioned above in this article will enable you to make sure that you have a memorable experience with your loved one. All these ideas are quite amazing in their way and will ensure you have the perfect day with your soulmate. Just always make sure that whatever you choose to do aligns with how your partner understands love and not how you want to be loved. It's very easy to think and get something for what you think you'd like than actually working to understand what your partner will appreciate. Be mindful ♥
Need help and support in your personal development journey?