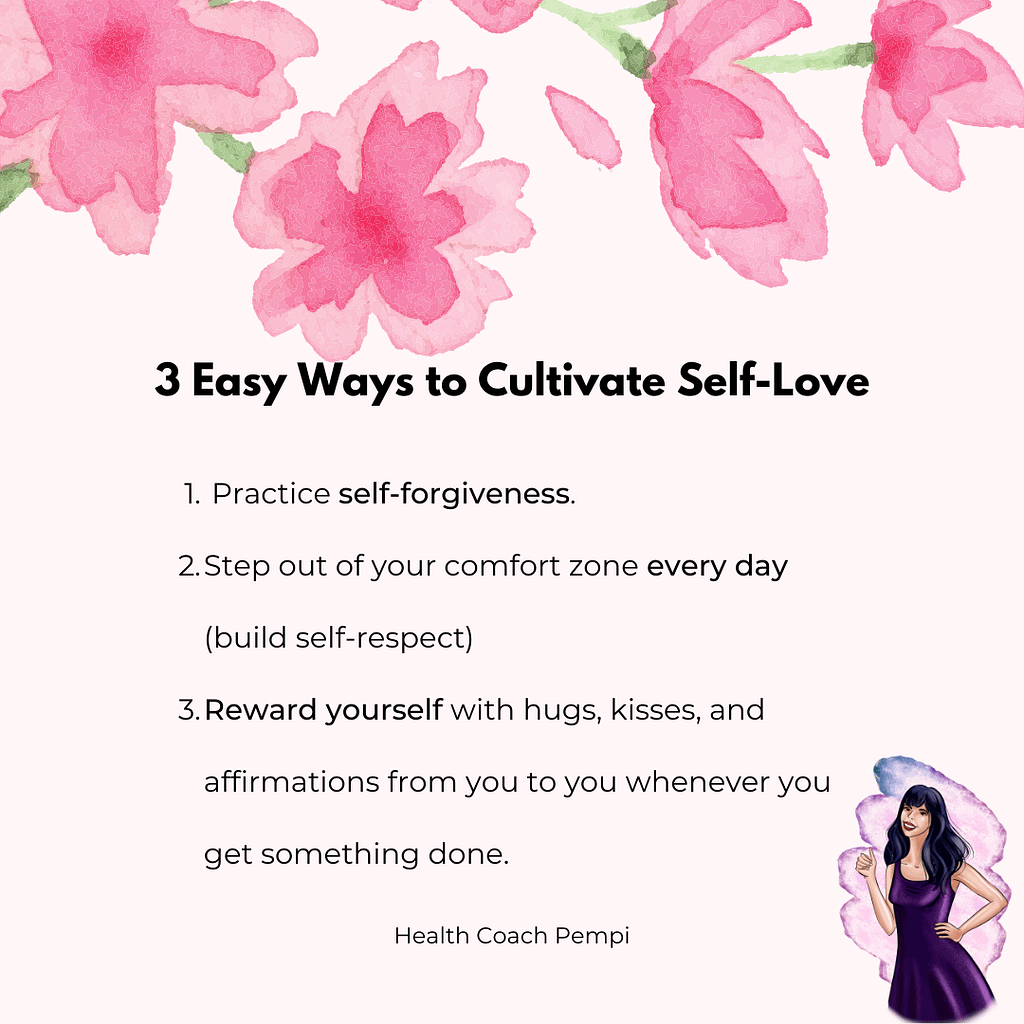 Like most of you already know, my presence in social media is very intermittent. I like to share, but haven't felt like posting much during this pandemic.
All the extra time to myself and the lack of time I've spent with my family has left me with a lot of time to do internal work.
I'm called to support and help others navigate these isolating times. I've lived many years under isolation by choice so now its my time to help others navigate it.
I've had so much time for myself that I started working on improving my self-compassion. I can be very critical of myself. Add some anxiety to that and if, not
properly
managed, can drive me into a rabbit hole of negativity.
So I wanted to take some time and share my top three ways in which I practice self compassion.
1. Practice Self Compassion: I hug myself whenever I need comfort.
This one is
specially
important now in time where isolation is the daily bread. Although it may seem silly at first, the body does accept love from oneself.
Practice this daily until it stops being awkward and you'll start reaping the rewards of it.
2. I treat myself as I would someone I love
When things aren't going great, I work hard to tell myself the same things I would tell a dear friend. I look at myself in the mirror and let myself know
just
how awesome I am, that mistakes happen, and that I'm doing my best.
I do this to cope with certain perfectionist tendencies that I have.
3. I cuddle with my plushes
Yes, I still have plushes and I cuddle with them daily. It helps to sooth my isolated self when times aren't the best. It helps to soothe the feelings that come with the desire to see your family. Not spending as much time with my family
in order to
follow social distancing rules and not put them at risk.
I mix these self compassion trends with my ambivert self. Sometimes, I like to share what's on my mind with the world or my friends, but other times I need to
be left
alone. This is usually most of the time, since I tend to thrive in solitude with a sprinkle of social time. This way, I can digest every bit of emotion and thought.
This also makes it hard for me to
consistently
show up on social media. Which means, that I've tailored my strategies towards engaging with my audience.
Now, I've realized that
I feel
much happier taking some time to sit down and write a blog. Social media is fun, but it doesn't cater that much to be ambiert personality. This strategy to grow an audience is more of a long-term thing, but this is the strategy that makes me feel the most joy.
In blogs, I can write so much more than a simple social media post. I can pour my heart out providing examples. I can give detailed insights into life, relationships with my own spice to it all.
So I want to ask you ladies to share with me….
How do you practice self compassion?
Are you an ambivert, extrovert, or introvert?
Let me know your thoughts in the comments below.
Need help and support in your personal development journey?